FURUNO Singapore

News & Events
"FURUNO introduces a new revolutionary Augmented Reality Navigation System "
---
18 October 2019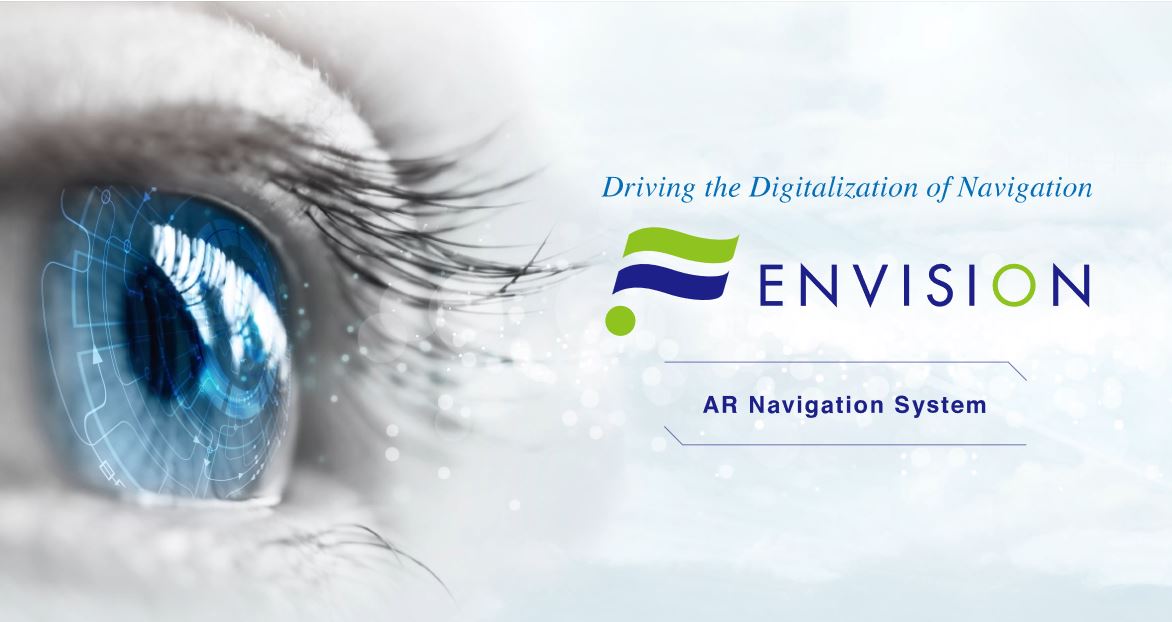 We are proud to introduce a new revolutionary solution designed for the future of Navigation: FURUNO ENVISION AR Navigation System (Model AR-100M), an all new advanced augmented reality navigation system that provides significant support to navigation, using the power of AR to go beyond reality.

What is Augmented Reality?

AR (Augmented Reality) is an integration of digital information with the user's environment in real time. Unlike Virtual Reality (VR), which creates a totally artificial environment, Augmented Reality uses the existing environment and overlays new information on top of it.
It is designed to assist in collision avoidance and heighten safety of life at sea by giving the operator an increased level of situational awareness around the vessel.
Purpose of FURUNO AR Navigation System
The main purpose of using the FURUNO AR Navigation System is to make smarter decisions in real time. During navigation, it is necessary to check both the Radar and ECDIS screen frequently and this causes stress to the navigator. This may result in confusion when processing the Radar image and AIS/TT information simultaneously. Such a high stress situation increases the risk of human error.
In order to minimize human errors, the AR system helps users to intuitively understand the surrounding situation by overlaying the necessary information into a single screen.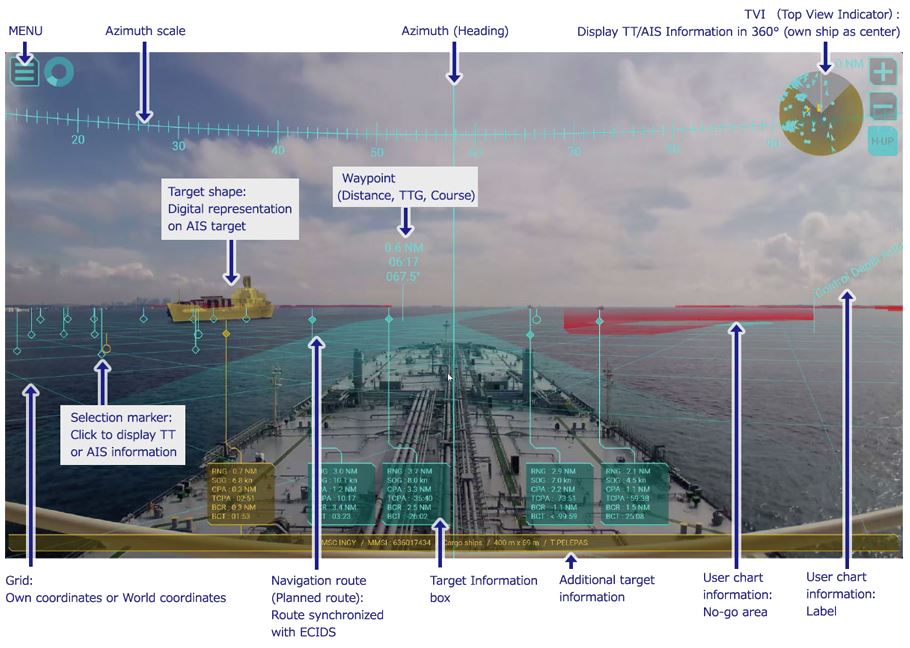 Click here for more details.